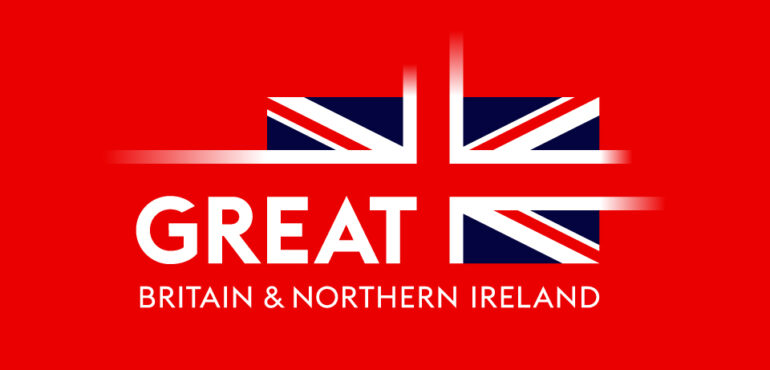 We are thrilled to be the only food brand invited to take part in a massive campaign, championing British manufacturers. The 'Made in the UK Sold to the World' project by the Department of International Trade will see us featured on billboards, TV, radio and print!
Alongside a small group of other British companies selected, our CEO, Julianne was asked to take part in a whole day shoot in London, where she shared her views about working in the food industry, and the pros and cons of exporting outside the UK. She felt a bit like a celebrity during the filming and photoshoot!
The Department of International Trade – what's that?!
The DIT is a UK government department responsible for striking and extending trade agreements between the UK and foreign countries, as well as encouraging foreign investment and export trade.
They support businesses to identify key opportunities overseas and then help finding the right people to talk to, as the first step in the whole exporting process.
The founder of DIT is former Prime Minister Theresa May, who created the department shortly after she took office in 2016, following the vote to leave the European Union.
What is this particular campaign all about?
This new export initiative is designed to support UK businesses promote their skills and talent to the world market and to encourage other companies to engage with the DIT. It's about showing that export opportunities exist for companies like Creative Nature, if they reach out and grab them.
DIT have run several campaigns to support their work including:
· After Brexit day, they unveiled their 'Ready to trade' campaign, which targeted 13 countries under the marketing banner "GREAT".
· Earlier this year, DIT ran the GREAT Global Trade Campaign, which was designed to showcase the success of trade and investment with the Commonwealth, encouraging more businesses to trade across the 55 countries that make up the Commonwealth.
The Commonwealth makes up a third of the world's population, and this campaign supports DIT's remit to identify key opportunities for businesses, by reaching out to some Commonwealth nations for the first time.
The start of that campaign also coincided with the Commonwealth Games.
Following our filming day with the DIT:
Creative Nature will appear in marketing materials via –
· Static and motion billboards in train stations and roadsides.
· Adverts in both national and regional press
· Video across social media – LinkedIn, Facebook and Instagram
· Broadcast radio and digital audio, including Spotify and selected Acast podcasts
David Watson, Director of Communications and Marketing, Department of International Trade offered some very kind words about our involvement in the Made in the UK campaign.
"Creative Nature were amongst a handful of UK businesses selected to be part of the campaign. As a great example of innovation and international success, we knew they could help us inspire a generation of SMEs to think about exporting as part of DIT's Made in the UK, Sold to the World campaign" – David Watson, Deputy Director of Communication and Marketing, Department for International Trade.
Which means, we have the opportunity to be seen by a huge number of people both in the UK and around the world because we were lucky enough to be chosen to be part of this latest campaign.
Creative Nature is already involved in international trade, with sales in over 16 countries, including, Singapore, Germany, Australia, USA and the UAE.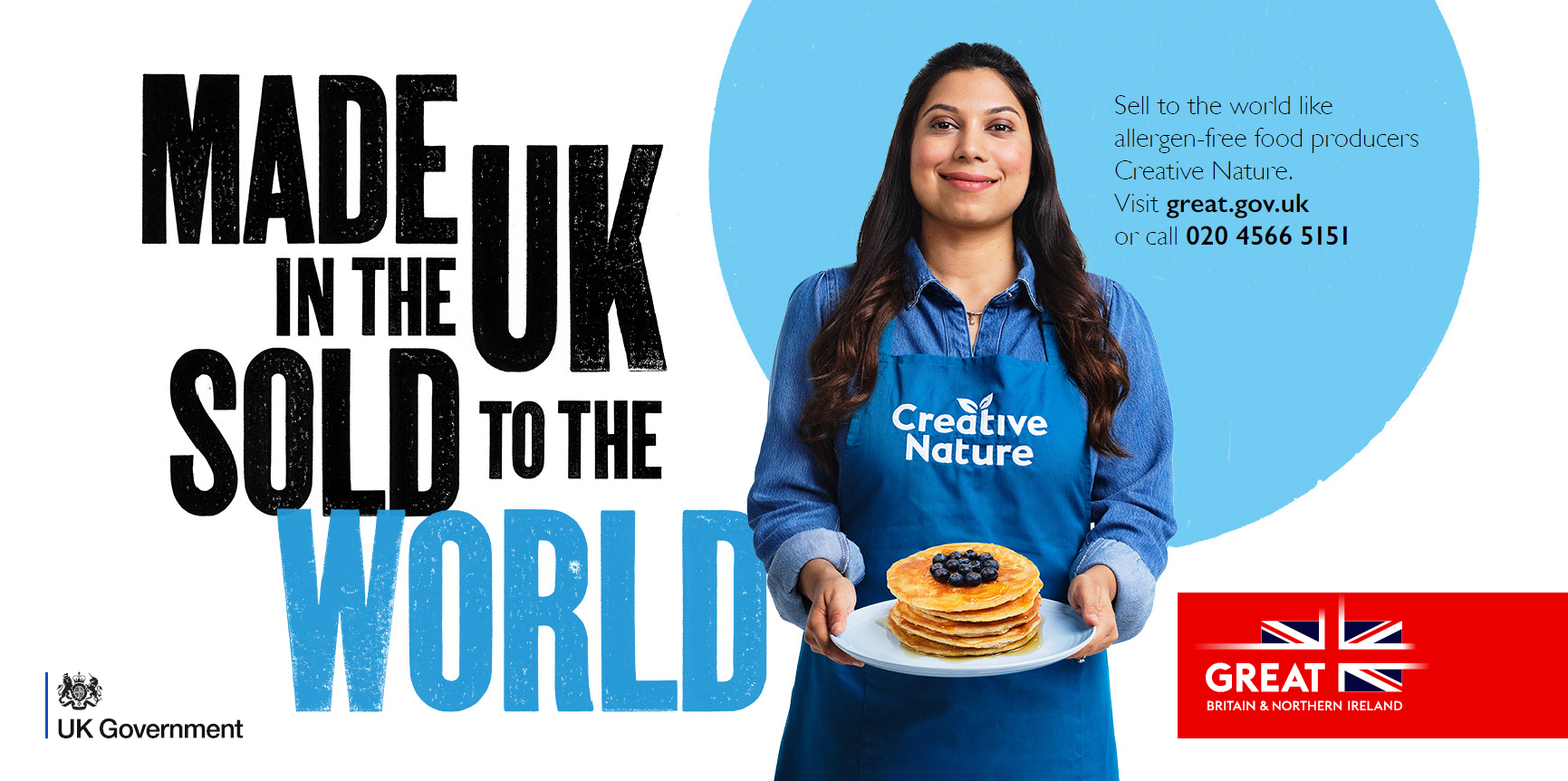 We had to diversify where we sold our products after Brexit, when things changed drastically in terms of costs of selling to customers in Europe. You can read more about this in our blog.
Being involved in this new campaign will give Creative Nature the chance to further explore new sales opportunities in countries where our products have not yet been introduced. And we're looking forward to being able to spread our wings in new territories.
Exciting times ahead for Creative Nature and our Top 14 Allergen free products!