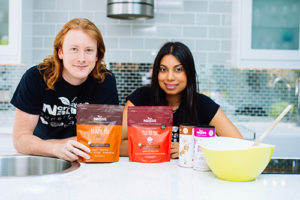 Here at Creative Nature, we believe that allergies or intolerances shouldn't stop you from having brilliant tasting food. There's an overwhelming number of people in the UK alone who have to be gluten free, dairy free, nut free and more, so we created that products are Top 14 Allergen free and Vegan. Now no one has to be left out anymore! We've made sure that none of our products have any 'may contains', and have strict procedures within our facilities to make sure that our products are completely Top 14 Allergen Free. 
Our products have won a whole range of awards, proving top 14 allergen free doesn't have to mean taste-free. Our healthy snack bars have won more Great Taste Gold stars than any other cold pressed range in history! Our Chocolate Cake mix has won both the Free From Food Awards 2020 and the Grocer New Product Awards 2020 (beating Cadbury's Indulgent Brownie Mix!). In the Quality Food Awards 2020, our Creamy Mylk Gnawbles won the Vegan Snacking Category while our HazelNOT Gnawbles won the Free From Sweet Snacks Category. Not to mention, as a business, we won the Food and Drink Business of the Year West London Business Award 2022 and were crowned National SME of the year in 2018 at FSB awards.
We make sure to source the highest quality ingredients to maximize the health benefits to you, and ensure our products don't contain the harmful heavy metals that can often be found in cheaper products. Our Barley Grass, for example, is from the rolling hills of Canterbury, New Zealand, an area renowned for producing the most nutrient-rich crop on the planet. 
At Creative Nature, we care about the environment and work to make sure we have the most sustainable packaging that we can without compromising the safety of our products. All of our products are palm oil free and we are very selective with our ingredient suppliers so that we can make sure they have the following policies in place: Anti-Slavery, Anti-Animal Cruelty and Anti- Child Labour. 
The How and Why Behind Creative Nature

Roughly 20% of the UK population suffers from food intolerances and over 2 million people in the UK suffer from food allergies. Here at Creative Nature, our mission is to create great tasting snacks, baking mixes and superfoods that are safe for anyone who suffers from any of the Top 14 Allergens. We don't think that dietary restrictions, intolerances or allergies should stop you from having food that's 'delicious without doubt'. 
Our Founder, Julianne Ponan, suffers from anaphylaxis to all nuts (including peanuts), some seeds and certain additives. She found that when she would visit the free from sections, there was almost nothing she could eat due to sneaky 'may contains' or other alibi allergen statements. This is why you will find no 'may contains' on any of our products, we have very strict procedures in our facilities to make sure that there is no chance of contamination. 
We want our products to be accessible to anyone. With that in mind, we can be found in over 16 countries worldwide. Within the UK alone, we've managed to launch our products into major retail stores such as Tesco, Sainsburys, Morrisons, Asda and T.K Max. For our customers that are more online based, we're also available on our website, Ocado and Amazon UK. 
With Julianne as our founder, our small team is 78% women, and focused on inclusivity and diversity. Not only do we do our best for our customers but for our team members as well. With several members working from home or even having hybrid shifts to best accommodate them. (Not to mention, one of our newer team members always brings a smile on our faces. Be sure to check out our Instagram to see photos of our office puppy Gimli.)
If you want to know more about our journey, be sure to check out the timeline below! 
Sustainability at Creative Nature 
At Creative Nature we pride ourselves on being as sustainable as we can. All of our boxes are made from 100% recycled materials, ensuring we get the most out of the materials we use. We currently have 70% of SKUs in recyclable packaging, with the aim to make this 100% when technologies allow. As a company we aim to advance alongside the technology used today to improve upon every aspect of our operation. Another achievement we've managed to accomplish is the fact that our loose fill is completely biodegradable and dissolves in water. Just another step we've taken to ensure our contribution to the planet is a positive one.
We're also manufactured locally, and by opting for packaging companies here in the UK, we reduce transport miles and our carbon footprint. And by re-use palm oil to reduce deforestation in the rainforest, destruction of habitats and reduction of biodiversity, Creative Nature continues to fight alongside the planet, rather than contribute to its destruction.
August 1st, 2011
First look at Creative Nature
Julianne has a look at Creative Nature and sees a sinking ship in heavy losses (over £56,000!). Product range includes incense, candles, statues and some superfoods, but there's potential in the name and logo and that excites her.
August 12th, 2012
Julianne buys Creative Nature
At 22, Julianne takes the risk and buys Creative Nature, becoming CEO and starting her Journey to clean up the mess! First job, bring Matt on full time as Operations Manager. Second job, figure out out how to turn the business around with zero experience, zero money and zero contacts, what could go wrong?...
August 28th, 2012
Range Change
With a focus on healthy eating, superfoods and 'Free From' snacking (due to Julianne's severe allergies to peanuts, tree nuts, certain seeds and additives), the new superfood range was established and work began on a snack bar range like no other on the market!
September 7th, 2012
1st Snack Bar Attempt
With the idea to revolutionise the snack bar world and create bars that weren't packed with dates and cashews, these 50g bars were born. Full to the brim with nutrient-rich superfoods, these bars had so much potential to topple our competitors
June 10th, 2013
2nd Snack Bar Attempt
After near complete failure with the larger bars (we're not afraid to admit when we get things wrong), we went back to the kitchen and created our 38g bar range that was more affordable and tasted better. 10 months of trial and error gave us a lot more confidence that these bars would succeed where the 50g bars flopped.
August 12th, 2013
Holland & Barrett Launch!
After pitching our 2 favourite bars to H&B in July, we actually launched all 4 flavours into 300 stores nationwide 1 month later! The revamped 38g bars were an instant hit!
September 13th, 2013
Innovation Award
We showcased our new bars at the Lunch! Exhibition in London and were a finalist in our first ever award entry with our bars being chosen in the Innovation category. We finished just behind Vivid Matcha!
February 15th, 2014
Investment Unsuccessful!
We had high hopes, strong numbers and dreams to launch into a supermarket within the next 6 months, but investors didn't want to know and we failed to raise our £150k target. Comments like "you're too young", "unrealistic targets" and "just a little girl" didn't deter us though, so we focused on proving the haters wrong.
April 17th, 2014
New Superfood Packaging
We needed a new design to help push our brand into the mainstream markets, so out went the congested, plain tubs and in came a vibrant new range to leap off the shelf. We launched the new tub prototype at Natural & Organic Products Europe in Earls Court and held our breath!
May 19th, 2014
Julianne Wins her 1st Award
Julianne is named Young Entrepreneur of the Year for the South East at the National FSB Awards in London and met Richard Reed, co-founder of Innocent Smoothies!
July 24th, 2014
Tesco Launch!
Just 5 months after investors laughed at our predictions of becoming the 1st UK superfood brand to get a listing in a major supermarket, we launch into Tesco! After getting the call in May that they wanted to launch, we had just 2 months to upscale our production for over 10,000 tubs, that all needed individually over labelling with the new designs that were months off being ready! We managed, somehow!
October 27th, 2014
Ocado Launch!
After a successful launch into Tesco, we launched our entire product range into Ocado, quickly becoming their top-selling superfood brand in a category that would grow by 800% in 2015
October 28th, 2014
Greatest Tasting bar EVER!
Our Blissful Berry healthy flapjack bar becomes the first cold-pressed snack bar to ever win 2 Gold Stars at the Great Taste Awards, and blind taste test of over 10,000 products every year.
November 30th, 2014
Julianne has FSB Surrey Clean Sweep!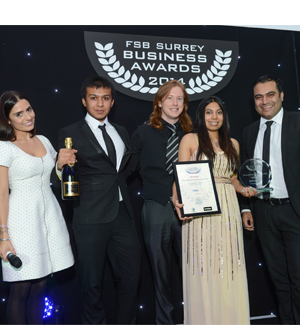 Julianne walks away with the Overall Winner's trophy at the FSB Surrey Awards after picking up the Real Life Entrepreneur and Young Person in Business awards earlier in the night.
December 17th, 2014
Julianne's 1st National Award!
Julianne becomes the youngest winner of the NatWest Everywoman Artemis Award at a beautiful awards evening at The Dorchester Hotel.
April 19th, 2015
New Bar Packaging
After a busy 2014, we relaunched the bars with more vibrant colours to help them stand out on shelf. We also needed our Great Taste logo on there!
May & December 2015
Julianne keynotes The Business Show
Julianne had such a successful event speaking for The Business Show in 2014, they ask her back in May & December 2015 to keynote. Her talks are packed out, with many visitors being turned away as there was no more space in the room.
April 17th, 2016
Another bar Relaunch
Frustrated at the lack of sales in store, yet always selling out when sampling at shows, it was time to do a huge re-brand of the bars, updating the designs, cleaning up the text and positioning ourselves at the front of the 'food-to-go' sector. We changed the names, flipped the designs vertical and opted for "less is more".
April 17th, 2016
Baking Mixes are Born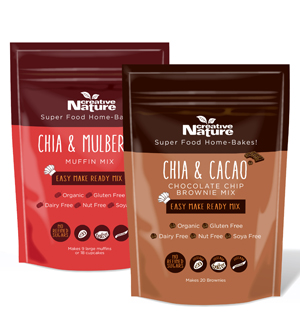 Creative Nature introduces the wold's first commercial organic baking mix range to cater for all the top 14 allergens, vegans, be refined sugar free and have added health benefits from Iron and Magnesium content
April 28th, 2016
Director of the Year!
Julianne picks up Director of the Year at the Surrey Toast Awards, the headlining award on the night. The judges commented that she was the 'clear winner'.
July 5th, 2016
Asda Launch!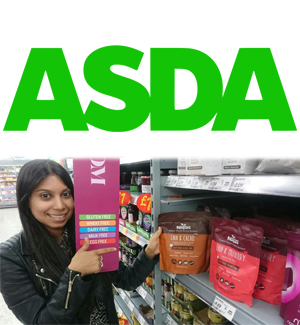 The new packaging is a hit and gets listed straight away in Asda stores, along with our brand new baking mixes. That's 6 products on Asda's shelves! We went straight to our nearest one and bought a mix just to see it go through the till.
July 15th, 2016
Innovation Winner!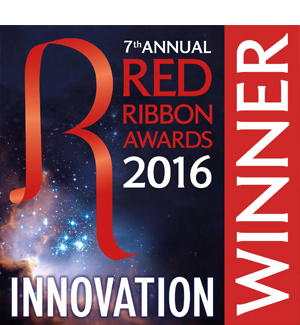 We picked up the Family Business Place Innovation Award at a beautiful ceremony at Wembley Stadium. The judges were amazed at how our products could taste so good and be healthy for them!
July 7th, 2016
The Guardian's Leader of the Year!
Julianne is named Leader of the Year by the Guardian Newspaper at the Small Business Showcase Awards!
May 17th, 2017
Young Director of the Year!
After an incredible 2016, with a hugely successful launch into Asda, Julianne was named Young Director of the Year in London and the South East by the IoD (Institute of Directors).
June 5th, 2017
Co-op Launch!
In April, Co-op told us they were going to launch us into 400 stores. In May they told us they were actually going to launch us into 2,300 stores across the country! In June, we delivered 6 full pallets of Goji Goodness and Peanut Protein bars into depot.
June 5th, 2017
Sainsbury's Launch!
The 2nd supermarket launch in a week! This time Sainsbury's launched our unique, allergen free baking mixes into 500 stores. The team went straight to our local Cobham store to see them on shelf in the Home Baking section.
June 28th, 2017
FBP Retail Business of the Year!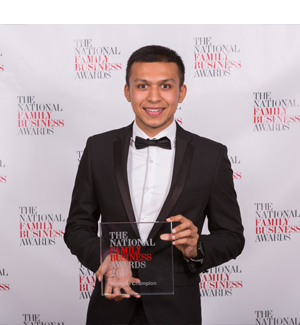 With Julianne and Matt on business in Peru during these awards, it was up to brother Josh Ponan to pick up the award for best Retail Business at the Family Business Place Awards at Wembley Stadium
August 1st, 2017
Greatest Tasting Protein Bar!
To further establish Creative Nature as having the Greatest Tasting range of cold-pressed snack bars ever created, we made the first High Protein snack bar to ever win a Great Taste Award!
August 10th, 2017
Creative Nature Flying High!
Creative Nature signs an exclusive contract with Airline experts Gastro Culinary to launch the snack bars onto planes, replacing the current offering with something healthy, tasty and allergy free!
August 20th, 2017
Dragon's Den!
We make an appearance on BBC 2's popular investment program, Dragon's Den! Arguably the most nervous we've ever been, EVER!
November 2, 2017
Featured on Britain's Next Top Model
Julianne and Creative Nature make an appearance on Britain's Next Top Model where the contestants had to film an advert showcasing how our beautiful bars are free-from all the nasties and bring snacks back to nature!
May 3, 2018
FSB National awards
Creative Nature were announced as the UK Small Business of the Year 2018 at the National Final of the FSB (Federation of Small Businesses) Awards! The night ended up being even better when we were named overall winners at the awards! We were up against 2000 entries on the night and were completely shocked when they announced that we had won!
June 8, 2018
Thames Valley Venus Awards
We won The Green Business of the Year Award at the Thames Valley Venus Awards which were sponsored by IKEA! The award was in recognition for our sustainability as a company and our desire to save the planet!
June 18, 2018
Opening of the London Stock Exchange!
After an amazing win at the FSB National Awards, Julianne opens the London Stock Exchange accompanied by National Chairman, Mike Cherry and Regional Chairman, Brian Woods as well as family and friends!
June 22, 2018
Launch of two new baking mixes
Due to such amazing feedback of our original allergy-friendly baking mixes and high demand, Creative Nature launches not one, but two new baking mixes! Free-from the TOP 14 allergens, the new Wholegrain Banana Bread and Chocolate Chip Muffin mixes are great for those on the go and looking for easy and delicious treats to make at home!
June 27, 2018
Toast of Surrey Awards
The team attended the Toast of Surrey 2018 awards at Mercedes-Benz World in Weybridge and we walked away with 3 huge wins: International Trade Award, Excellence in Industry Award and Julianne also won the Entrepreneur of the Year!