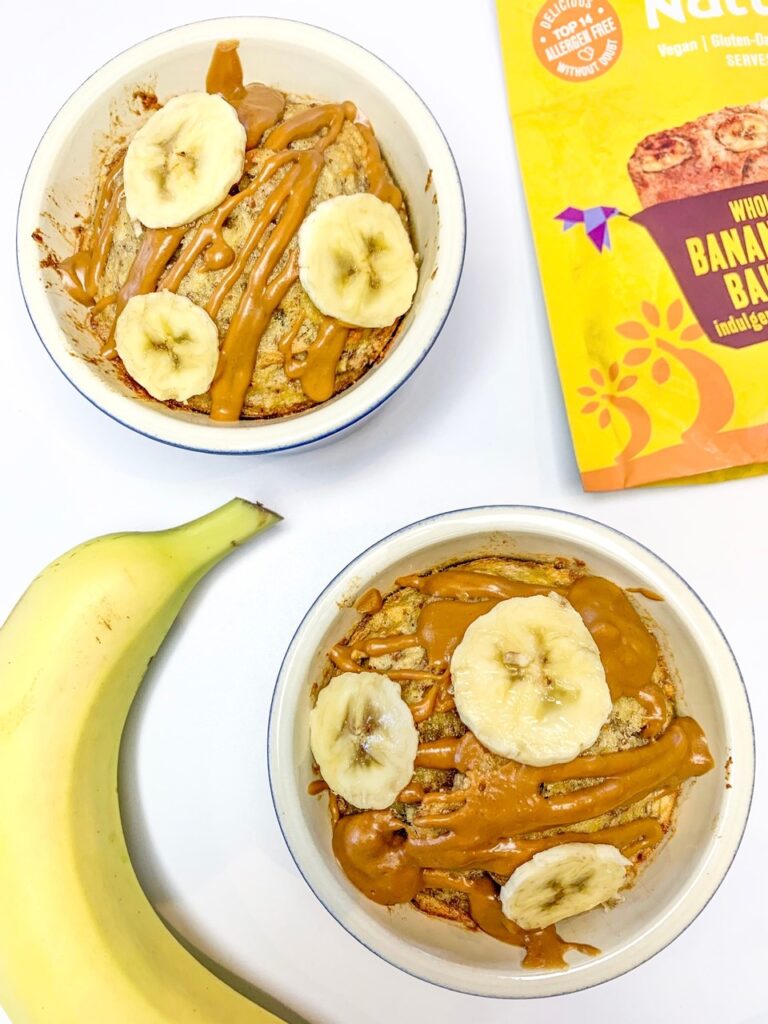 Mini Banana Bread Pots
We thought we would switch up the banana bread loaf and instead have mini pots. Who doesn't love something in a mini version? ⁠ ⁠
We paired it with Lotus Biscoff spread because that combination is something else and just SO delicious. These are perfect for batch baking and heating them up for a dessert or snack with a cup of tea., you really can't beat it can you?
These Mini Banana Bread Pots are great to bake and leave in the fridge then you can heat them up as and when so it's gooey on the inside.
You can add any sauce on top, white chocolate also works really well with our banana bread.
Ingredients
1x Creative Nature Banana Bread Mix⁠
3x Bananas ⁠
40g Dairy Free Spread⁠
1tbsp of Lotus Biscoff spread⁠
Method
Preheat the oven to 180 degrees fan.

In a bowl mash up the bananas until smooth with a fork.

Then add the baking mix and dairy free spread and store until fully combined.

Spoon the mixture in the ramekins then cover in foil and place in the oven for 15 minutes.

Whilst they're baking, melt some biscoff spread in the saucepan.

Once the banana breads are baked drizzle over the biscoff spread and place some banana slices on top.