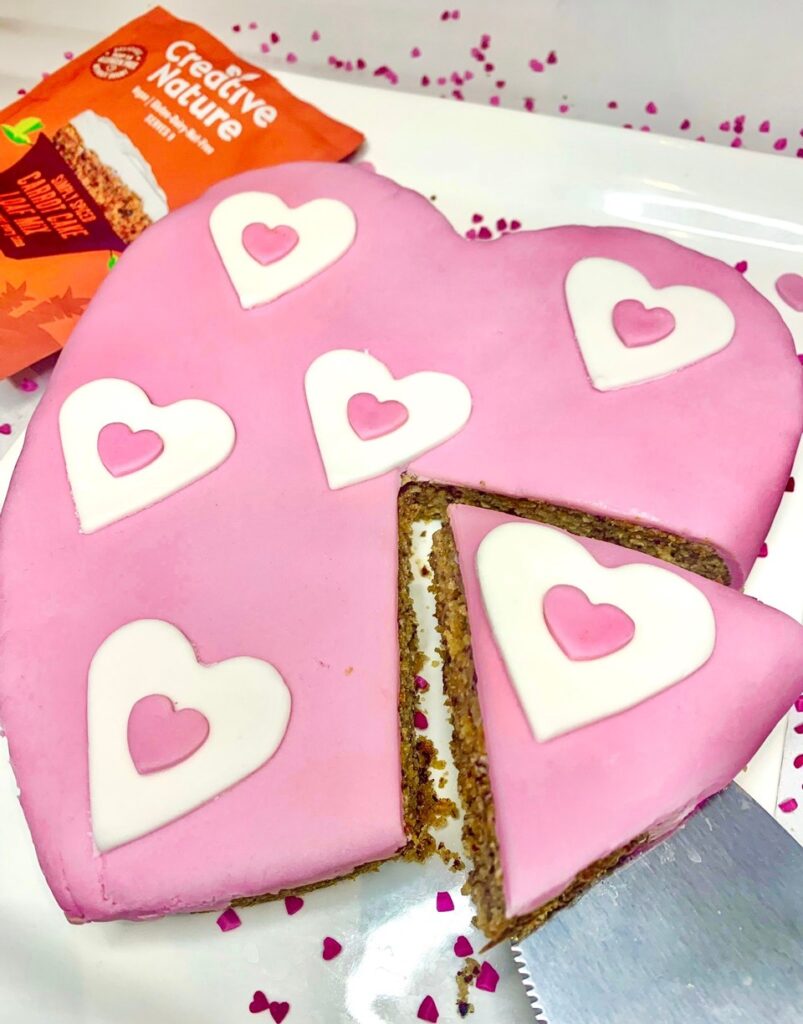 Valentines Carrot Cake
HAPPY VALENTINES DAY EVERYONE! What better way to spend the day than a slice of Valentines Carrot Cake.
We hope you are all having a lovely day whether it's with your partner, friend, sibling or family. This is a day to spread the love and appreciate the people around you.
We had a good old thought about what we should make this Valentine's Day and of course we had to make a heart shaped cake using our carrot cake!
Which we think makes the perfect sweet treat. This is so fun to make too and you can be as creative as you like! ⁠
This Valentines Carrot Cake is completely top 14 allergen free and so easy to make too.
Ingredients
2x Creative Nature Carrot Cake Mix
330g Grated Carrot
150ml Vegetable Oil
130ml Cold Water
Pink and white fondant icing
Method
Preheat the oven to 180 degrees.

Add the Carrot Cake baking mixes, water and oil and blend for 5 minutes until combined.

Fold in the grated carrot and scoop into a greaseproof heart tin. 

Place in the oven for 30 minutes. While it's baking, roll out the pink fondant icing to cover the cake. 

Roll out more pink icing and white icing and cut into heart shapes. 

When the cake is baked let it cool before adding the icing. 

Add the pink fondant icing first then place the hearts on the cake.