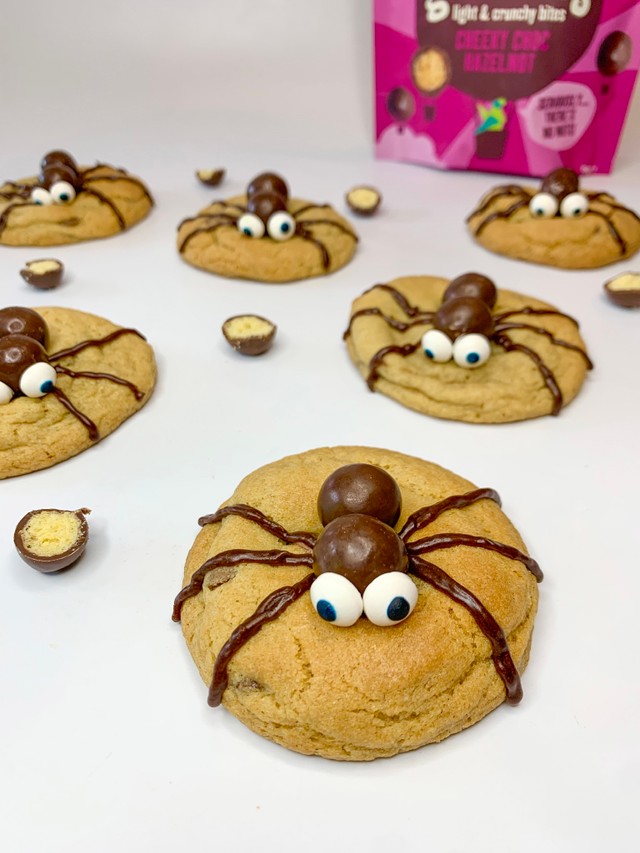 Spider Magibles Cookies
Is there anything creepier than a spider? We think not, we are definitely a fan of them at Creative Nature.
Although, we are a fan we knew our @magibles and they are the perfect thing to make our Spider Magibles Cookies come to life this Halloween. Our Gnawbles are top 14 allergen free, palm oil free and also school safe! ⁠They aren't just treat for topping off your oats in the morning or decorating your cakes/cupcakes they are a great on the go snack as well!
If you want, you could make these cookies into chocolate cookies by adding 2 tbsp of Creative Nature Cacao Powder to the mixture!
Halloween is all about the sweet treats and chocolate, we understand how challenging this can be with allergies and intolerances so that is why we wanted to create these delicious top 14 allergen free recipes for everyone to enjoy so no one has to miss out.
Ingredients
x1 Creative Nature Magibles 75g (flavour of your choice)
275g Creative Nature Gluten Free Flour
225g Dairy Free Spread
110g Caster Sugar
Edible Eyes
Black icing gel pen
Method
Preheat the oven to 180°c fan.
Mix your dairy free butter with your caster sugar until fully combined
Add the gluten free plain flour and mix well, until it forms a dough.
Roll into small balls then space them evenly out on a lined tray then flatten them down using the palm of your hand.
Bake for 12-15 minutes in the preheated oven.
Top with a Gnawble with x2 eyes attached with a little bit of the icing gel to attached them. Finish off with some spider legs made with the black icing gel pen. ENJOY!