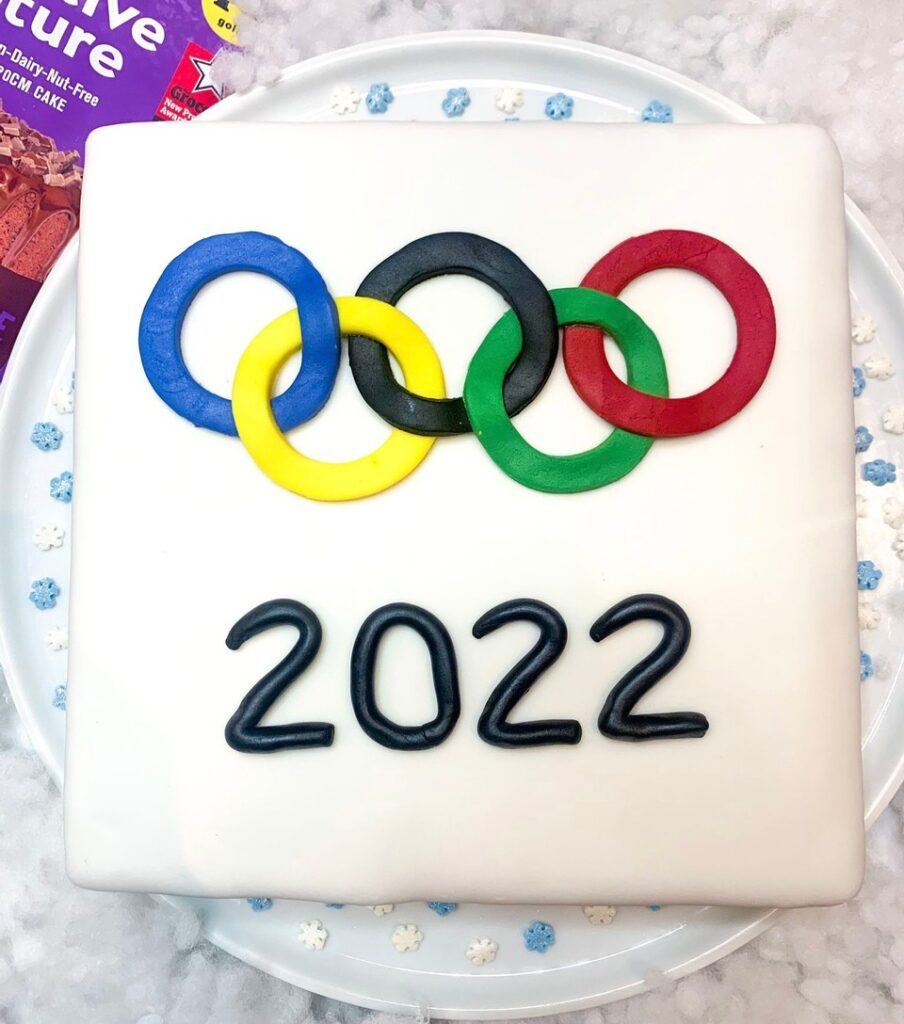 Olympic Cake
To celebrate the start of the Winter Olympics tomorrow we thought we'd create the ultimate Olympic cake using our chocolate cake.⁠ ⁠
This year it is taking place in Beijing and we can't wait to watch all of the events especially the ski jumping which can be quite terrifying at times. ⁠
This Olympic Cake is completely dairy free and so easy to make. This is a cake to impress and the best way to celebrate the winter Olympics.
There is really nothing better than a slice of cake whilst watching the Olympics,
Ingredients
1x Creative Nature Chocolate Cake mix
250ml Plant based milk
110ml Vegetable Oil
White, red, blue, green and yellow fondant icing
Method
Preheat the oven to 180 degrees. 

Pour the baking mix, oil and milk into a bowl and mix together until combined and smooth.

Pour the mixture into a square cake tin that has been greased.

Place in the oven for 25 minutes.

Whilst the cake is baking, roll out the white fondant icing enough to cover the cake. Then create the rings with the appropriate colour icing. 

When the cake is baked and cooled, add the white icing and the rings and '2022'.