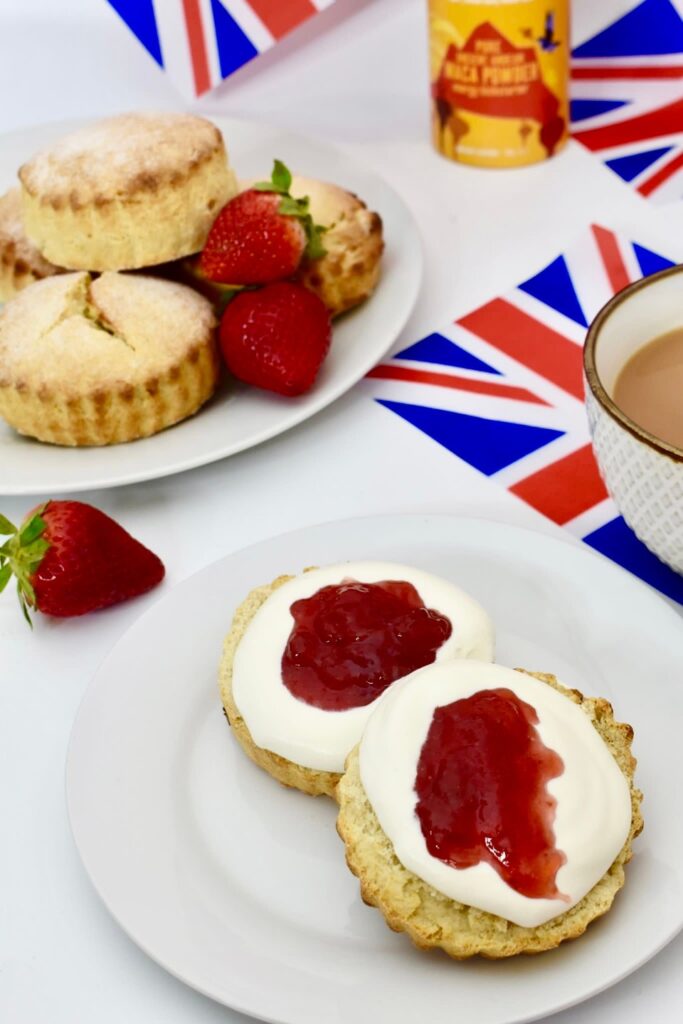 Maca Scones
Is there anything more British than a scone? We think not! And these scones are better than your average! ⁠
⁠
We have added Maca Powder to our top 14 allergen free scones to give you an extra boost of energy and goodness! ⁠
You can't possibly have a Coronation Street Party without serving up some scones with Jam and Cream (vegan of course!)
The BIG QUESTION is….. is it Jam then Cream or Cream then Jam????⁠
Ingredients
2 Tbsp Creative Nature Maca Powder
350g GF Plain Flour
1 tsp Baking Powder
85g Dairy Free Butter
3 tbsp Caster Sugar
175ml Plant Milk
1 tsp Vanilla Extract
Jam and Plant based cream to serve.
Method
Add the flour, baking powder and maca powder to a bowl and mix well.

Add the dairy free spread and use your fingers to rub the butter and flour mix together to form breadcrumbs.

Add the caster sugar to the breadcrumb mix.

Add the milk to the mix and stir in until it creates a sort of dough. Then use your hands to knead the dough into a proper ball. Leave to rest for 10 minutes

Sprinkle some flour over your kitchen surface and roll the dough out to around 2cm thick.

Use your cookie cutter to cut out as many as you can and place them onto a baking tray lined with baking paper.

Cook for 10-15 minutes, or until they are golden brown.

Once removed from the oven, leave to cool for a while and then add cream and Jam to taste!

ENJOY!!