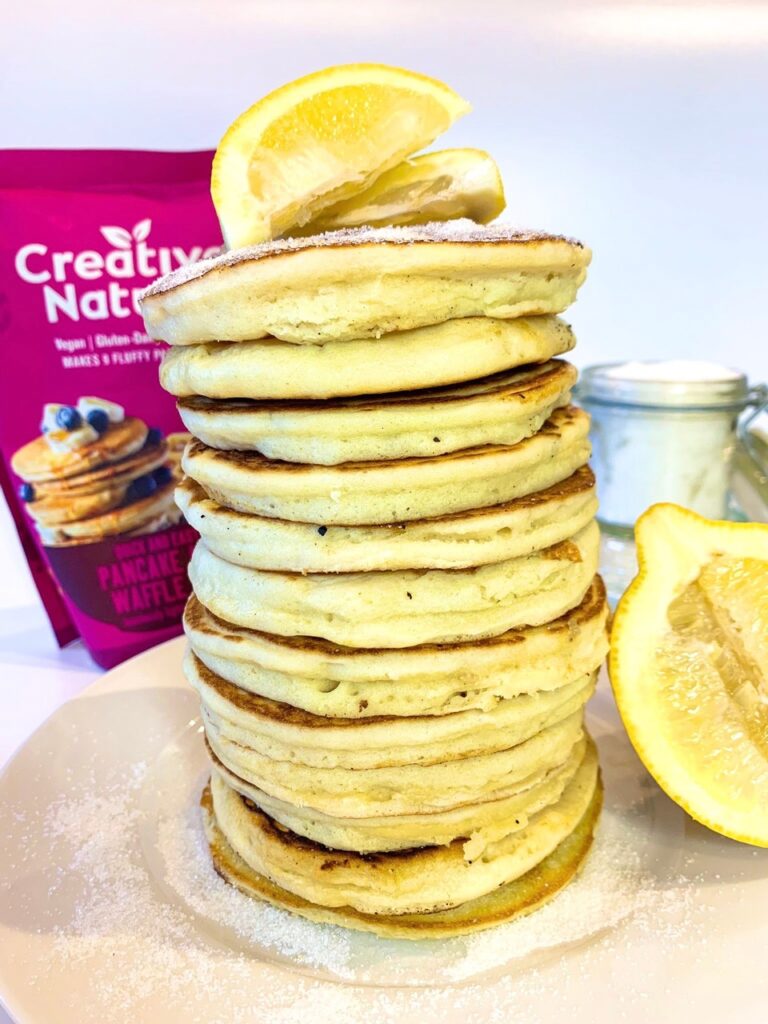 Lemon and Sugar Pancakes
For pancake day we had to do the classic stack of lemon and sugar pancakes because it would be rude not to and we can tell you that it was absolutely delicious.
Our fluffy gluten free pancakes create the perfect stack and pairing with yummy nut free toppings is something you really can't beat.
If you love a traditional pancake then this will be right up your street.
Our Pancake and Waffle mix is completely gluten and dairy free. There is also a vegan and standard recipe on the back so it is suitable for all.
These Lemon and Sugar Pancakes are one of our favourites and a great breakfast treat.
Ingredients
1x Creative Nature Pancake and Waffle Mix
200ml plant based milk
2 tbsp apple cider vinegar
1x lemon
Sugar
Method
First, mix together the plant based milk and apple cider vinegar in a bowl.

Then add the Creative Nature Pancake mix and whisk together until smooth.

Heat up a frying pan with oil and start pouring your pancake mix.

Once you've made the pancakes, stack them up and squeeze over the lemon and sprinkle as much sugar as preferred and ENJOY!!