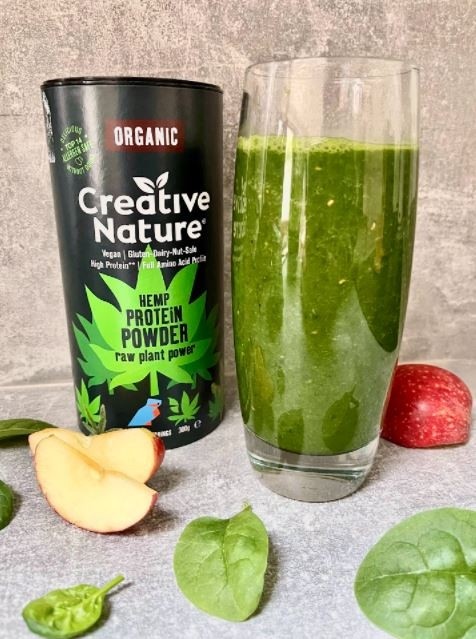 Green Protein Smoothie
Everything in this Green Protein Smoothie you will most likely already have in your fridge ready to start your health kick in January (well maybe after all the greasy food to cure the hangovers today).⁠
This will be sure to sort out your hangovers and also start your January off right with this nutritious healthy smoothie.
Our Green Protein Smoothie tastes so delicious and you feel so good after having a glass.
The best thing about a smoothie is that it is so easy to make and fix up for a quick easy snack.
Also, protein smoothies are great healthy afternoon snacks to have before or after any workouts, walks etc or you can take it on the go.
Ingredients
2 tsp Creative Nature Hemp Protein
Spinach
Raspberries
Apples
1 glass of cold water
handful of ice
Method
Place all your ingredients into a juicer or a blender and blend on the highest level for about 30 seconds, until all the ingredients inside are blended and it has a smooth consistency. (if the consistency is too thick add some more ice). 

Enjoy!