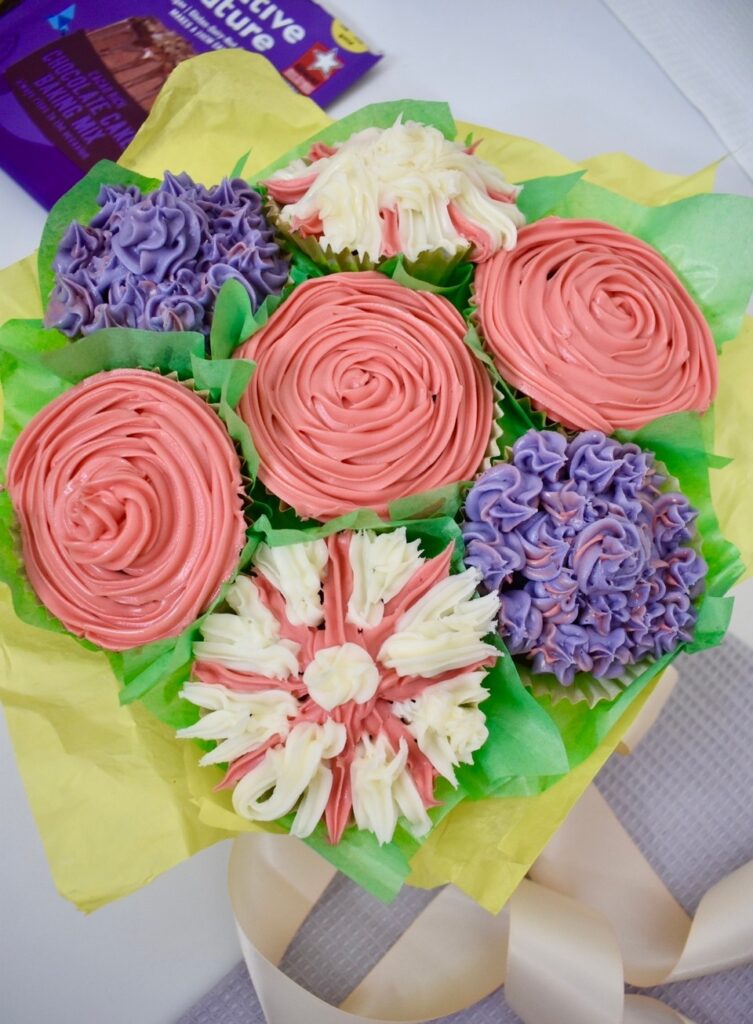 Cupcake Bouquet
Everybody loves receiving flowers, right?! Well how about a bouquet of cupcakes that LOOK like flowers, but taste waaaayyyyy better?!
"Impossible!" you say? Well we're here to prove you wrong!
You can make this beautiful cupcake bouquet this Mothers Day for the special woman in your life. And guess what else? It's actually so easy!
Imagine the look on her face when you present her with this beautiful bouquet of flowers that she can actually eat! Not only that but our Chocolate Cake Baking Mix is top 14 allergen free including gluten, dairy and nut free, vegan, school safe, Kosher AND delicious without doubt!
Tag us in your own creations at @Creativenature on Instagram so we can see what wonders you've made!
Ingredients
1 x Creative Nature Chocolate cake
250ml your favourite milk
110ml vegetable oil
Frosting and 2 or 3 food colourings of your choice
Method
Preheat the oven to 180°C/400°F/Gas Mark 4.

In a mixing bowl, mix together the chocolate cake mix, milk and vegetable oil until combined.

Spoon the batter into 6 cupcake cases and pop in the oven for about 25 mins, then remove and allow to cool.

While the cupcakes are cooling, mix up your frosting using separate bowls for each colour.

Use a piping bag to decorate the cakes with each different colour.

Place the cupcakes in plastic cups using tissue paper and ribbon to fashion into a bouquet!

Enjoy!