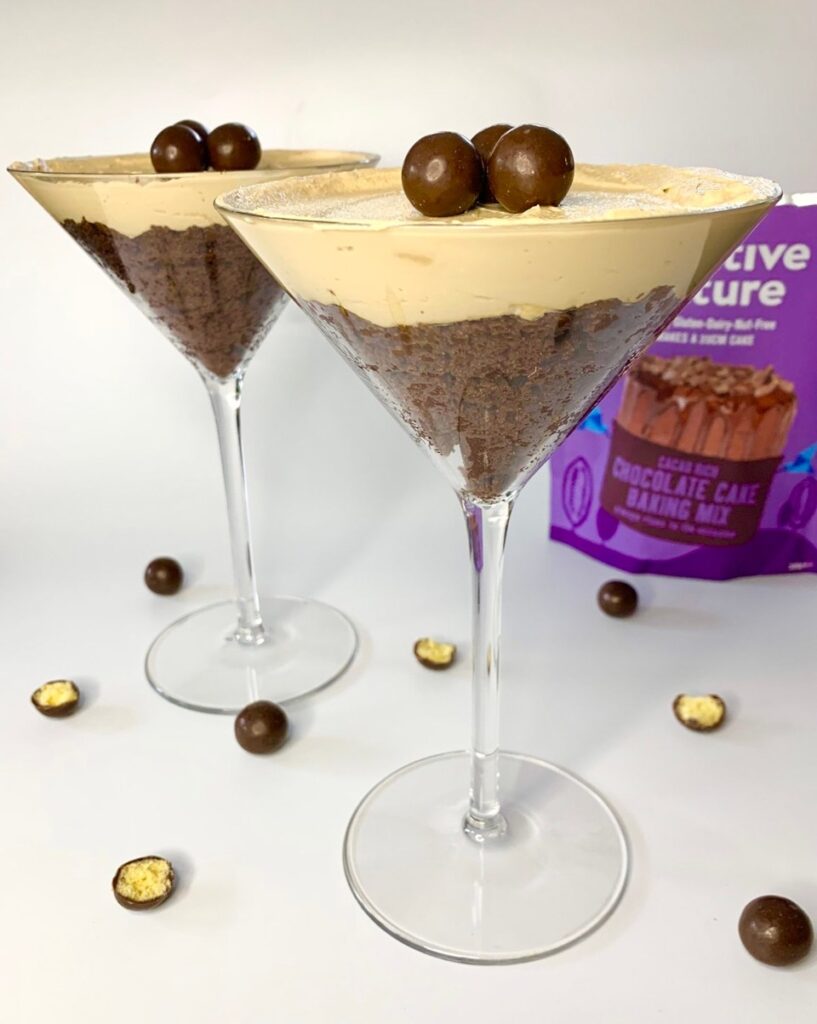 Chocolate Espresso Martini
Can we really make Caketails without doing a nut free chocolate espresso martini version? We used our dairy free Chocolate cake and it with some espresso and it was a match made in heaven!
⁠
If you love a coffee then this Chocolate Espresso Martini is for you. The best thing about this, is that it's completely Top 14 Allergen free. These are perfect for any dinner parties and you can serve these as a boozy dessert. ⁠
⁠
Chocolate and coffee really is a combination you can't resist and the flavours go together so perfectly.
These caketails are perfect vegan gluten free desserts for a dinner party as a dessert showstopper that everyone will love.
If you'd like to try this delicious Chocolate Espresso Martini Caketail, then you can shop our Chocolate cake.
Ingredients
1x Creative Nature Chocolate Cake⁠
200ml your favourite milk⁠
110ml vegetable oil⁠
2 shots of vanilla vodka⁠
200g of dairy free cream cheese⁠
2 shots of espresso ⁠
1x Creative Nature M*lk Gnawbles 30g
Method
1. Preheat the oven to 180°C/400°F/Gas Mark 4.
2. In a mixing bowl, mix together the chocolate cake mix, milk, vanilla vodka and vegetable oil until combined.
3. Spoon in the batter to a circular baking dish and pop in the oven for about 25 mins, then remove and allow to cool before cutting.
4. Whilst the cake is cooling, whisk together the dairy free cream cheese and 2 shots of espresso until combine.
5. When the cake is cool, crumble the sponge into the two glasses and add the coffee cream cheese on top.
6. Finish it off by placing three Gnawbles in the centre to act as the coffee bean. 7. Enjoy!